One Two and Three Bedroom Rentals
Posted in 1 Bedroom Suite - Condo Rentals
"Every day's a holiday, and every night is Saturday night." Those famous lyrics to "Wildwood Days" sung by Bobby Rydell have become the anthem for the millions of visitors to this five-mile long seaside resort who choose the Wildwoods each year for their vacation because of the unique nightlife opportunities that abound.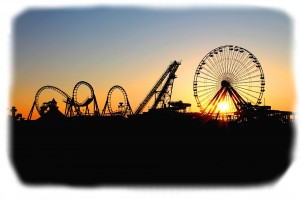 Famous for its free, wide, white, sandy beaches and world class boardwalk, the Wildwoods have been the number one fun-filled family vacation destination for many generations. Wildwood beaches are the widest on the Jersey Shore. Each day all summer long, tens of thousands of vacationers come to the Wildwood beaches to enjoy the sparkling clean water and pure white sand. The boardwalk, built at the turn of the century, stretches along the beach for 2 miles . A convention center, four incredible amusement piers, a 6 screen movie theater, hundreds of souvenir and novelty shops and a variety of restaurants, ethnic food stands and salt water taffy shops line this wooden walkway.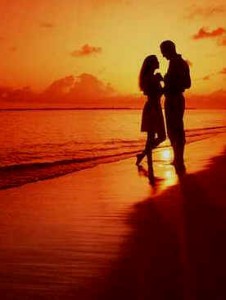 At night, the lights brighten the skyline and the boardwalk takes on a new look. The combination of the flashing neon, mixed with lively music, the spin of the game wheels and the enticing aromas coming from the open air eateries create a carnival-like atmosphere, and an aura of excitement that is not soon forgotten.
Beach Concerts, Hobie Cat Races, Kite Festivals, National Marble Tournaments, Life Guard Races, Wrestling Matches and Beauty Pageants are but a few of the events scheduled throughout the summer season.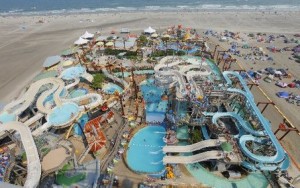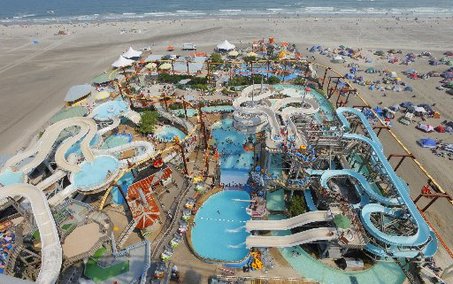 Accommodations of every kind are available throughout this island resort. From motel units with efficiency kitchens, to modern condominiums and roomy apartments, a stay in Wildwood is an affordable choice for every pocketbook.
The back-bay area hosts hundreds of private, charter and party boats for daily bay and deep sea fishing excursions. Sight-seeing and whale-watching trips as well as sailing, jet skiing and motor boating are available from most Wildwood docks.




As with most Jersey Shore resorts, Wildwood is especially known for its seafood restaurants and some of the finest eating establishments on the east coast. The Wildwoods are home to more than 400 restaurants, and no fewer than 30 nightclubs or taverns are open each summer to accommodate the entertainment need for adults 21 to 101. Families can enjoy casual dining as Mom and Dad relax with a drink any one of the island's superlative restaurants, which run the gamut of styles and price ranges, from fast food, steak and hoagie shops, and a plethora of pizzerias to casual family and elegant dining. There are several five star Italian restaurants and seafood restaurants, and being an island resort community, many of the more popular restaurants and bars are located on the water.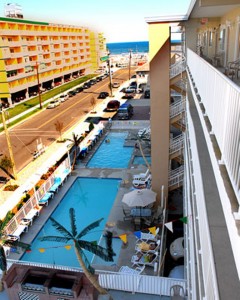 Entertainment at the many nightclubs runs from alternative for the younger set, right up to swing style music for the older crowd. Live entertainment dominates the Wildwoods nightclub scene, anywhere from a one-man band using a synthesizer to multi-member horn bands. Afternoons and early evenings are the popular times for establishments with dockside bars.

Come stay with us in the heart of North Wildwood at the Surf Song Condominiums. Located at the beach and boardwalk, we offer full-service guest amenities.

These include:


▪ Ocean Views
▪ 1,2 and 3 bedrooms
▪ Full kitchens with dishwashers
▪ Air conditioning & heat
▪ 2 pools & Jacuzzi
▪ 2 Elevators
▪ Large outdoor patio grill
▪ Laundry facilities
▪ Two large decks
▪ Comcast cable TV
▪ Onsite Management
▪ Free onsite parking


For reservations and availability click here "

Reservations

"
Call (609)-523-0003.